Seven Different Lights LEDs are Putting Out of Business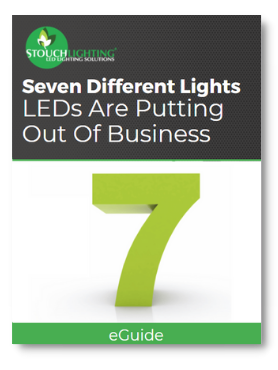 LED's are a simple invention with huge potential to change the lighting industry for the better.
Don't know much about them? Curious about the competition? Download the e-book to learn the top seven lights LED technology is making less relevant by the day.
Things You'll Learn:
Technology shifts affecting the lighting industry
The advantages of LED lights
The disadvantages of traditional bulbs
Tell Us More About Your Lighting Project.
Fill out the form below and one of our lighting specialists will reach out shortly!
<![endif]-->`; document.head.append(LtIE); var hubFormScript = document.createElement("script"); hubFormScript.id = "formScript"; hubFormScript.src = '//js.hsforms.net/forms/v2.js'; hubFormScript.addEventListener("load", function(event) { hsFormInit(); }); document.head.append(hubFormScript); observer.unobserve(entry.target); } }); }; let observer = new IntersectionObserver(callback, options); observer.observe(formObserver); } else { setTimeout( hbspt.forms.create({ portalId: "510865", formId: "3c157567-33c8-4a53-99b4-d167529d4934", target: "#form026525f4b9024c1962ff67a8ab2be36c", }) , 3000); }