Amerlux: A Delta Group Company
Let us help you choose the right solutions for your lighting needs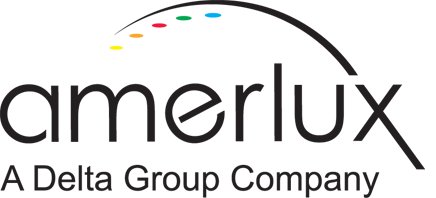 Amerlux is a wholly-owned subsidiary of Delta Electronics. They have been in the lighting industry since 1984 and have thrived as a business simply by listening to the marketplace.

Amerlux prides themselves on setting trends in innovation. Their solutions deliver the five elements that exceed today's expectations: rich color, next-level comfort, total control, easy configurability and "capture" to provide added security.

Their portfolio includes innovative interior and exterior lighting products with striking aesthetics, unmatched rendering and superior performance through advanced engineering and connectivity.
Amerlux helps clients be seen in the best light by delivering architectural, specification-grade interior and exterior solutions that motivate customers, improve overall productivity and enhance the light quality of any environment
Amerlux holds themselves to a high set of standards that they call the brand pillars: The 4Cs of Lighting - Color, Comfort, Controls, Configure