Architectural Area Lighting by Hubbell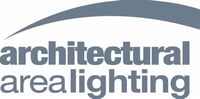 AAL is a top manufacturer of quality, high-performance decorative outdoor architectural area lighting products.
AAL is dedicated to innovation and in 2007, AAL became the first lighting manufacturer to move to a 100% carbon neutral model, and first to offer carbon neutral offset credits to minimize environmental impacts of project site lighting. In 2009, AAL introduced the industry's first designer-friendly, energy-efficient LED luminaires, Providence, Universe, and Largent LED.
AAL continues with new ideas, fresh perspective, and segment-leading products like the versatile Promenade family of luminaires, and the innovative MicroCore LED arrays.
Building on past successes AAL looks toward the future. A tradition of innovation and a commitment to excellence is forming a legacy that will continue well into its future. One that is looking brighter and ever more stylish than ever.