Here's the boring definition of value engineering: value engineering is a creative approach that evaluates a variety of product options on a lighting project and provides the most appropriate alternate product options to meet or exceed budget expectations while still achieving the desired project criteria.
Now, picture this: you're a facility manager and you've been trying to get an LED retrofit approved for years. Finally, you have the budget for it- you're thrilled! Once your new LED lights are installed, you'll be saving both time and money. You reach the end of the planning process and you have your lighting package all set. Things are really going well for you until, suddenly, your project is over budget.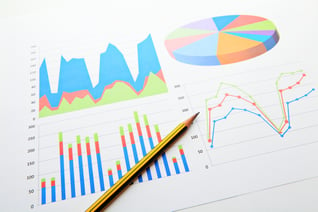 This is where value engineering existing lighting product specifications saves the day. This is also the most traditional form of value engineering. To reiterate, it's evaluating the existing lighting package and providing alternate product options that will reduce the initial and life cycle costs, without compromising on the desired quality and performance of that original package.
That's not the only story, though. Value engineering can also occur in the beginning stages of a lighting project. Early on in the design process, Stouch Lighting often works with end users and contractors to develop project and product criteria to ensure the desired lighting objectives (including budget!) are met before implementation even starts. This planning will pay off. By value engineering at the start, you'll avoid the last minute scramble from our story above.
Value engineering can also occur during the development of the request for proposal (RFP). In this scenario, Stouch Lighting would include the appropriate project and product criteria in the RFP to weed out suppliers and manufacturers who can't accomplish your goals and to again avoid that last minute scramble.
There's a way to complete your LED lighting project the way you want, on budget. You just have to get creative with your options. Let Stouch Lighting help. You have more options than you think.