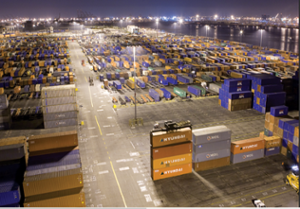 Holophane High Mast Lighting
Holophane Roadway Lights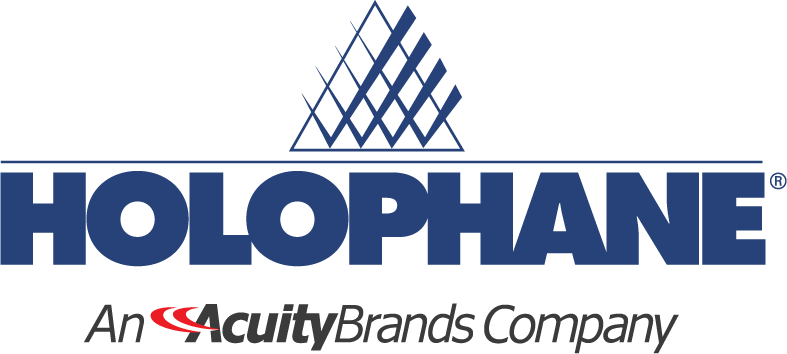 The Holophane wallpack portfolio is best for building facades, office complexes, roadway underpass, industrial perimeters, and storage areas. Perimeter and security lighting requires excellent control and uniformity. Light trespass and glare must be minimized.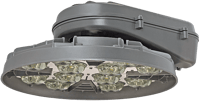 HMAO™ LED IV - High-mast Lighting
HMLED4 High Mast
LED High-Mast lighting for highways, interchanges, ports, rail yards, container yards, correctional facilities, truck stops, water treatment plants, large area Industrial, airports, security lighting, toll plazas and sports lighting. The fourth generation Holophane HMAO™ LED high-mast fixture provides long system life and up to 65% energy reduction over traditional HID products. HMLED4 offers the flexibility of multiple lumen packages, integrated control options, both roadway and area optical distributions, all providing the customer choices on light levels and energy savings when replacing 400-1000+ watt HID products. This LED high-mast fixture is designed to excel for both retrofit and new construction. Available with a wide variety of advanced controls options as well as XVOLT feature to enhance power quality protection of 277-480V operation.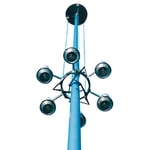 High Mast Lowering Devices
LDV Device
The HMS Lowering Device System (LDV Series) is designed for lighting in large areas such as roadways, port facilities, airports, water treatment plants, parking lots, rail yards and storage areas. Choice of Luminaires: HMLED4 or Predator® LED luminaires may be clustered on the lowering device mounting ring in various combinations to provide customized lighting solutions. Holophane provides many options in choosing a lowering device system. Top latching systems provide a high level of safety for personnel, equipment and public areas. Top latching also provides long life to the system by removing all weight from the raising and lowering components. Bottom latching systems are also available. Additional system choices include self centering luminaire ring or non-centering ring, winch mounted in the pole and portable drive motor or motor mounted in the pole. Optional accessories include lighting protection, obstruction lighting and multiple circuit wiring. Holophane has provided lowering device systems for more than 30 years with over 40,000 systems installed worldwide. Holophane provides a single source for the complete high mast system including the lowering device, luminaires and pole, assuring component compatibility. Factory trained, field experienced technicians are available for installation assistance.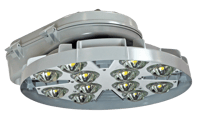 HMAO™ LED III - High-mast Lighting - Discontinued
HMLED3 High Mast
***This product has been discontinued, please see the suggested products below or contact your local sales representative. ***