RAB LED canopy lights offer efficiency, low profile designs, and easy installation for retrofits and new construction.
RAB also provides DLC-approved LED canopy lights which utility companies consider acceptable replacements for rebate programs.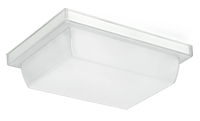 LED VANDALPROOF
VAN1LED; 6W - 12W
Low-profile vandalproof fixture replaces traditional incandescent luminaires delivering impressive energy savings.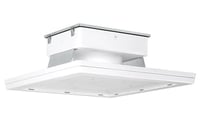 GAS STATION
MASI® ;52W -200W
Flush mount canopy fixture ideal for vehicle service and fueling stations as a retrofit or new construction installation. 20" x 20" models offered in two power packages with an equivalency range from 320W to 400W Metal Halide. Also available in 16" x 16"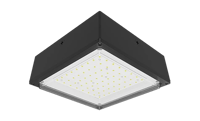 LED CANOPY
VANLED® ;10W - 75W
Low-profile vandal-resistant fixture covers the footprint of most traditional canopy lights. Available in flat or drop lens with frosted and unfrosted options.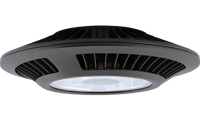 LED CEILING
LED Ceiling Lights; 26W - 78W
Let the light shine down with affordable, energy efficient LED Ceiling mount lighting
Contact Us
We can help you select the right RAB flood lighting products for your project.
Explore more lighting products: