How important is energy efficiency?
Energy costs make up about 80% of the cost of traditional lighting, so it makes sense that reducing energy consumption is a top priority for most managers. When trying to reduce energy costs, Commercial LED lighting is an obvious pick because the math is straightforward – you gain financial benefits by lowering wattage as a result of moving to energy efficient LED office lighting. So how much will you save by removing the fluorescent tubes and replacing them with linear LED? Generally speaking the wattage savings is 50-70% by retrofitting from fluorescent to LED. The question for us to determine with you, is how quickly will your investment pay off?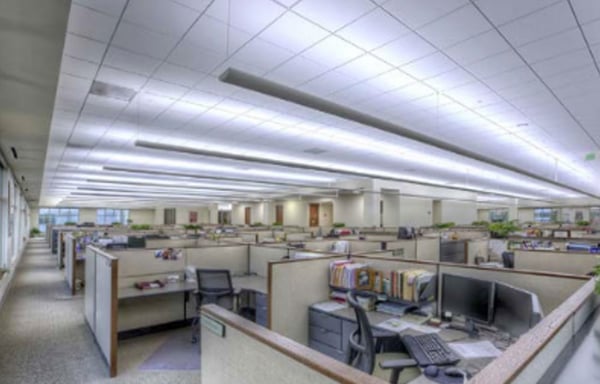 What about cost and ease of maintenance?
The fact is that some light bulbs are hard to change, so when some says "how many X does it take to change a lightbulb" you're answer might be, "3 people and a scissor lift." And it's not just about high ceilings – if you're managing and office building, trying to change bulbs above a cubical farm or in a large atrium can be just as taxing. Standard 15,000 or 20,000-hour fluorescent tubes are going to result in more changes, more often. Whether you're operating a tight budget you may should be able to justify the cost of commercial LED lighting simply by the high cost to change bulbs, especially if you need to rent special equipment.
And visual performance?
As innovation around LEDs have continued, the light quality, and the ability to put light precisely where you need it has become a major benefit. This isn't necessarily the most important thing for retailers or restaurants, but light quality translates to not just a better better-looking lobby for your building, but evidence supports that employees and tenants have an easier time seeing their work, perform better, and are less stressed. When it comes to linear applications, the high color quality of LED lighting may be a way to add more value to your tenants and employees. This may not be a primary goal but it's worth considering.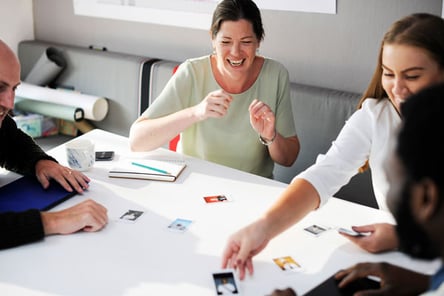 As you can see there's 3 key factors that rank LED commercial lighting above the rest – Energy, Maintenance, and Performance. As LED lighting continues to progress, Stouch Lighting will continue to provide services and solutions that meet the needs of every customer.