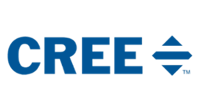 CREE canopy lights are designed for exterior spaces such as petro stations, drive-thrus, or indoor retail or industrial spaces. CREE Canopy and Soffits are perfect for new construction or an easy upgrade.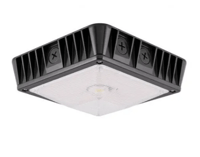 Outdoor Canopy & Soffits
C-Lite® BRQ Series
The C-Lite® BRQ Series Quick Connect LED Canopy Light delivers up to 7000 lumens of glare-free, uniform light. It features a quick connect bracket for a user-friendly, easy installation. Available in 4000K and 5000K, with a 5-year limited warranty.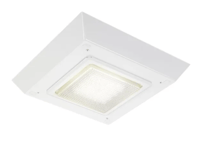 Outdoor Canopy & Soffits
C-Lite® BRQ Series
The CPT™ Canopy/Soffit luminaire is a simplified solution that delivers solid performance and a better than expected lighting experience. With impressive efficacy — up to 125 LPW — this luminaire ensures maximum rebates and lower operating costs. The CPT Series outperforms existing metal halide (MH) options making it an ideal lighting solution for safer and more appealing service stations, convenience stores and drive-thru restaurants or banking locations.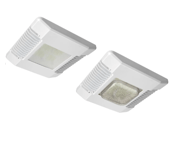 Outdoor Canopy & Soffits
CPY250 Series
The CPY250® Series Canopy is the perfect balance of price and performance with increased efficiency and DLC Premium qualification. Expanded lumen packages and mounting options including a car wash bracket make this fixture perfect for an even larger range of petroleum and other covered canopy applications.