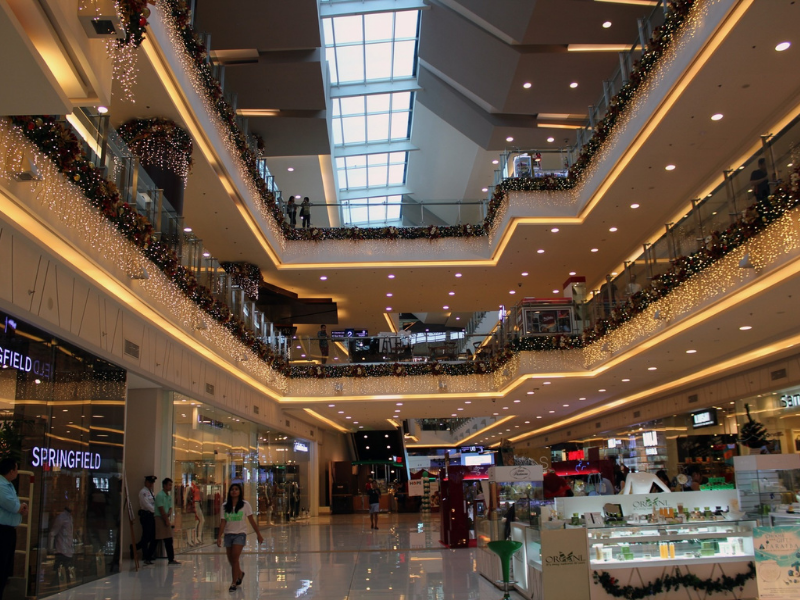 CREE Downlight
CREE Indoor Lighting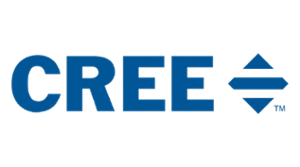 CREE downlights offer are ideal for use in 4″, 5″ or 6″ recessed cans in high ceilings or anywhere you want the most light. Cree Lighting LED recessed downlights are among the brightest LED downlights available. Get full-spectrum Cree® LED lighting that fits your existing housings and your budget.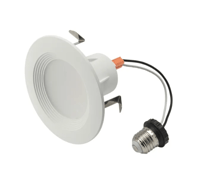 Indoor Retrofit Downlights
C-Lite® DL Series
Great value LED downlights providing the best combination of performance and efficiency for both residential and commercial applications. These fixtures offer 575 or 650 lumen options at 75 LPW and high 90 CRI color rendering. Easy to install, these downlights are suitable for use in most standard 4″, 5″ and 6″ housings, and includes ideal adapter with separate E26 connector.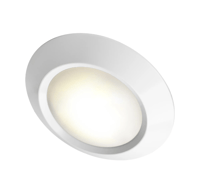 Indoor Retrofit Downlights
C-Lite® DS Series
The C-Lite® Disk Lights feature 90+ high CRI light, instant on, smooth dimming down to 10% and a semi-flush designer look. These surface-mount lights are suitable in most standard 5″ and 6″ housings, and are also rated for dry, damp and wet locations, both indoors and outdoors, making them the ultimate in flexibility, all without the high cost.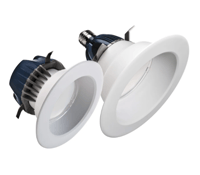 Indoor Retrofit Downlights
CR Series
Developed with Cree TrueWhite® Technology, the CR Series LED downlights provide efficacy up to twice that of compact fluorescents, while achieving better color quality with 90+ CRI. Designed to easily install into existing IC or non-IC 4″ and 6″ housings, and dimmable down to 5%, this product is ideal for both new construction and retrofit applications.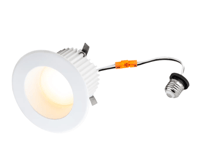 Indoor Retrofit Downlights
LRX Series
The LRX Series downlight brings outstanding performance and value to the retrofit downlight space. Delivering up to 3000 lumens of 90+ CRI light that is dimmable to 5%, the LRX Series downlight comes with a 10-year warranty and is available in 4" and 6" with several lumen packages and a variety of housing and trim options.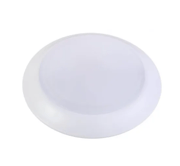 Indoor Retrofit Downlights
savr™ E-SDR Series
Designed for recessed lighting without the time and cost of labor, our ENERGY STAR® certified E-SDR Series LED Surface Mount Disk Light is available in 4″ and 6″ sizes and delivers up to 835 lumens in 2700K and 3000K, with 90 CRI. It's perfect for showers and soffits, with 120VAC input and no driver required, and dims to 10% with TRIAC dimmers.