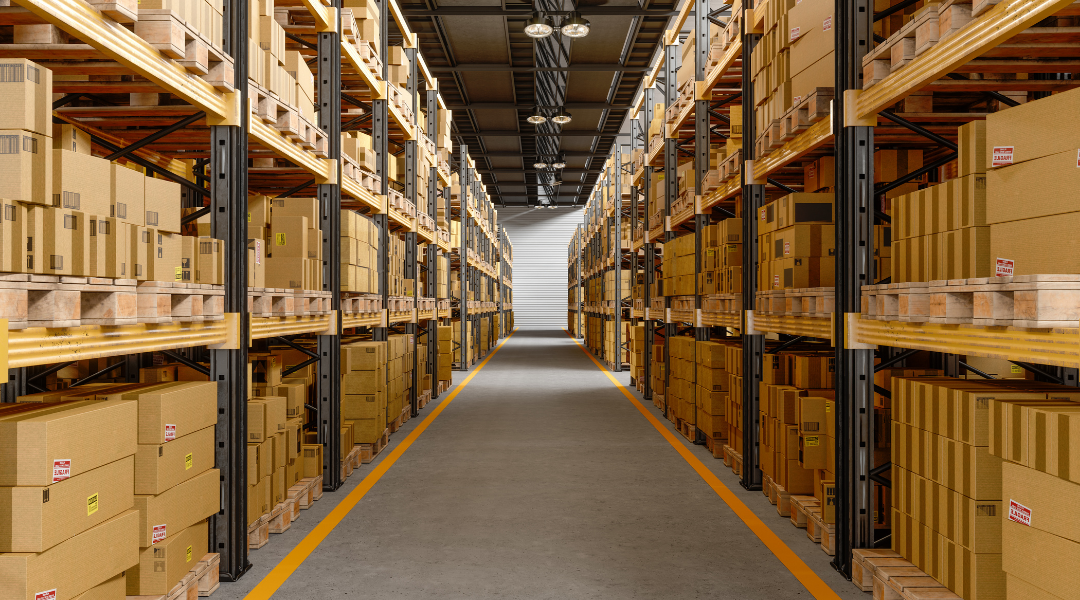 CREE High Bay Lights
CREE Indoor Lighting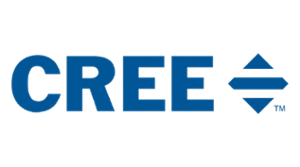 CREE High Bay Lights are perfect for big spaces and for a variety of commercial and industrial applications. Cree high bay solutions with TrueWhite™ Technology saves up to 70% on energy with zero strike time and near-zero maintenance. CREE high bay led and LED low-bay lights provide high-quality illumination with energy-efficient industrial strength. Whether you're looking for LED high/low-bay lighting for your business or high-bay to suit a warehouse, our powerful lighting solutions can fit all sizes.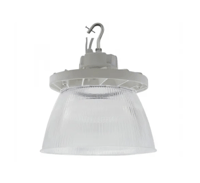 Indoor High Bay LED Lighting
C-Lite® RD Series
Our cETLUs Listed C-Lite® Round UFO high/low-bays deliver up to 140 LPW and feature an integrated hook for easy mounting. A plug-and-play motion sensor, sensor remote to control your settings, reflectors, lenses, wire guards, pendant mount adapter and factory-installed emergency battery backup and high voltage options are also available.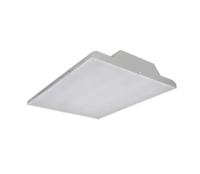 Indoor High Bay LED Lighting
C-Lite® PHB Series
C-Lite® PHB Series linear high-bays are ideal for quickly and easily illuminating warehouses, storage facilities, retail and light industrial locations. They deliver up to 39,000 lumens and feature an 80+ CRI, DLC 5.1 Premium listing, and a 5-Year limited warranty. They're also dimmable, for maximum energy savings.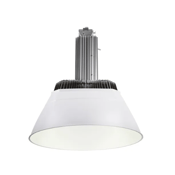 Indoor High Bay LED Lighting
HXB Series
The HXB Series offers remarkable light quality and dependable performance in even the toughest applications. Available in two sizes, the HXB Series delivers 35,000 or 70,000 lumens of exceptional illumination, providing one for one replacements of 750W or 1000W HID luminaires and up to 150 LPW for over 55% energy savings vs. traditional sources.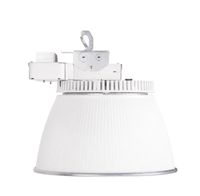 Indoor High Bay LED Lighting
KBL Series
With multiple lumen, CRI and CCT packages as well as reflectors, lenses and a factory-installed emergency battery back-up, the KBL Series makes selecting the ideal solution for your application quick and easy. Lightweight construction and universal mounting make installations near effortless and wireless controls unlock the full potential of LED lighting.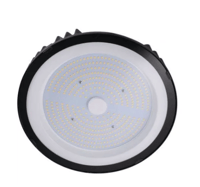 Indoor High Bay LED Lighting
savr™ E-HTA Series
With a sleek look and driver-on-board design, the Savr™ E-HTA Series high-bay is perfect for applications where aesthetics are important. This round UFO high-bay light delivers up to 24,500 lumens in 4000K and 5000K. It's cETLus and FCC listed as well as IP65 rated and will provide over 50,000 hours of maintenance-free operation.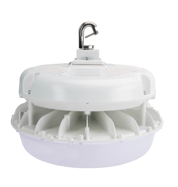 Indoor High Bay LED Lighting
VuePoint™ Series
Easy on the eyes and on the bottom line, the VuePoint™ Series provides light that's more diffuse, even and comfortable than the competition, making it the preferred choice for applications where visual comfort is critical. And with category-leading performance, the VuePoint™ Series is eligible for DLC Premium rebates.