Green Creative Lighting
Let us help you choose the right solutions for your lighting needs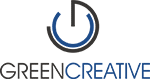 GREEN CREATIVE was founded in 2010 and is a solid-state lighting development and manufacturing company based in Sanford, FL. The company offers a comprehensive line of high-performance LED lighting solutions that has been adopted by some of the largest companies in the world.
Due to strong integrated R&D capabilities and patented technology, GREEN CREATIVE's innovation, performance and reliability have been recognized on a yearly basis by the Illuminating Engineering Society Progress Report, the LEDs Magazine Sapphire Awards, Edison Report, NAILD and more.
GREEN CREATIVE brings solution-ready products through national distribution channels, such as Stouch Lighting!
More Featured Manufacturers