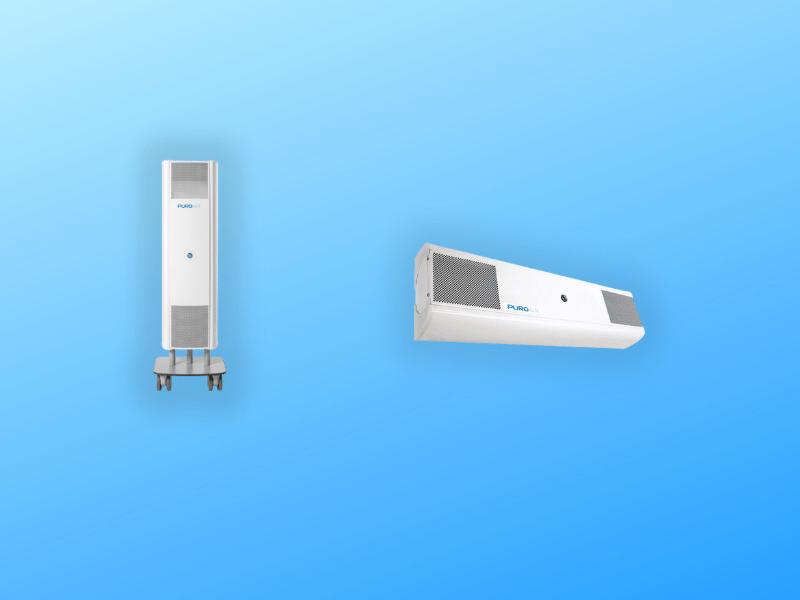 PURO Aurora UV Air Fan
Continuous Air Disinfection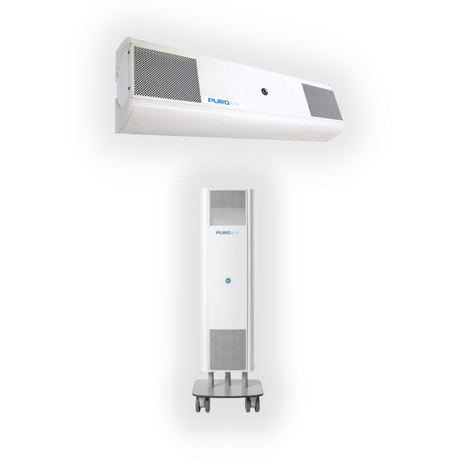 PURO Aurora UV Air Fan for Continuous Air Disinfection in Occupied Spaces
Similar to the PURO Whisper uv fan, but more powerful to cover approximately 5,280 cubic feet. Both mobile and installed options available.
Designed to provide continuous high quality UV air disinfection

Wall-mounted or mobile versions
18,000 hour ozone-free pure quartz 254nm UV-C lamps
Safe to use 24/7 in the presence of people
Built with safety/tamper resistant fasteners to reduce risk of UV exposure
Built-in viewport for visual indication of UV disinfection
Quiet operation at 44 db
660 sq ft coverage area*
99.976% reduction of aerosolized SARS-CoV-2 in a single pass
2 x 95W mercury vapor lamps
120-277V ballast
3-prong 120V plug for easy use
On/off switch
IP20 rating
Applications: Hospitals | Medical Facilities | Schools and Higher Ed | Gyms/Fitness Facilities| Restaurants| Senior Living | Offices | Manufacturing and More!
Contact Us
We can help you choose the right UV lighting and products for your space!