Lighting rebate programs can be a helpful piece for making space in your budget to move forward with an LED retrofit or conversion project. They can also be difficult to find, tedious to claim, and hard to understand.
With a little persistence, and some help from Stouch Lighting, there are major benefits to be had. The availability of LED Lighting rebates has fluctuated over the past several years, but when properly utilized rebates and incentives can have a positive impact on the ROI of your next project.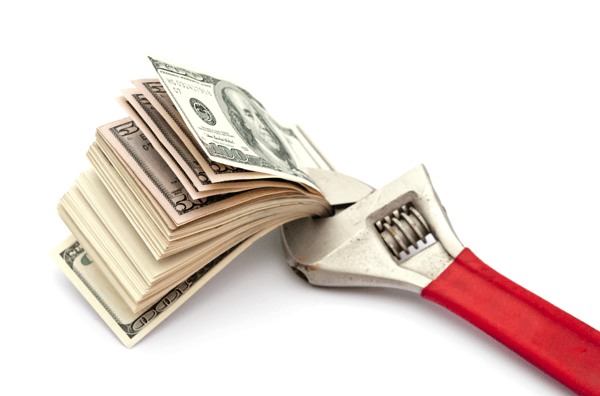 While each incentive and rebate program is different, there are a few common things you'll find in most:
Fixtures must be DLC Listed.
Lamps are ENERGY STAR certified or DLC Listed.
Inspection from a utility company program manager is usually required for performance based rebates.
Pre-approval is generally required for custom and prescriptive programs.
Money available for the programs is finite, often on a first come first serve basis.
LED product eligibility can change quickly.
There are three main types of lighting rebates offered by utility companies today. Understanding each of these will narrow your search for a rebate that's right for you.
Prescriptive lighting rebates
Prescriptive lighting rebate programs are not designed to be claimed instantly. The incentives are paid out based on the parameters correlating to the item sold. For example, your utility company could offer a $15 incentive per each DLC Listed fixture installed. The advantage here compared to other rebates is that it has a wider availability and the rebates are available directly to the end user. While the upfront cost will still be yours, the programs are generally straightforward and easy to apply. Some prescriptive programs will even offer labor incentives, so if your project has a big labor cost you can recoup that from the utility company as well.
Custom lighting rebates
Custom lighting rebate programs offer incentives for projects which do not meet the requirements of the existing instant or prescriptive rebate programs. For example, Your local utility company could offer a $0.15 incentive per kWh of annual energy consumption reduced. These rebate programs may also offer more profitable incentives on the same applications, but there are typically a lot of complexities to sort through to get to those larger incentives.
Point of sale lighting rebates
Point of sale (POS) rebates are often set around specific product types. You'll see rebates like these on smaller items that you'd buy for your home from a big box retailer. For example, your local utility company could offer a $5 rebate incentive on a lamp that usually costs $12. The store would charge you for the net-of-rebate price, in this case $7.
LED Lighting rebates in 2018
Over the past few years, rebates for LED lighting have decreased roughly 15% each year. According to a report, in 2018, the rebate amounts have started to level out. These decreases likely reflect the changing price in the marketplace as the costs of these solutions have also decreased significantly in the past year.
As LED Lighting continues to penetrate the market, and the cost associated with them lowers, so too will the rebate incentives. Each LED lighting retrofit project is different, and so too are the rebate opportunities. At Stouch Lighting, we work to create a project that is tailored to your budget and desired outcome. Given the inconsistent and fleeting nature of LED lighting rebates, we will work to design a project that makes sense whether rebates are available or not. We'll always make sure you get every dollar back that's available.