The benefits of LED lighting (energy savings, maintenance reduction and savings, lighting performance improvement...) are now well-documented. But once you make the choice to implement LED lighting, where do you even start? You need our newest resource, a webpage all about Project and Product Criteria.
Why should you care? If you don't consider the project and product criteria, you're leaving yourself vulnerable to faulty LED products and the inevitable faulty lighting performance that will follow. You need these criteria for choosing LED lighting to assess LED products and set goals, like ROI, that everyone agrees on. You can't just go in blind.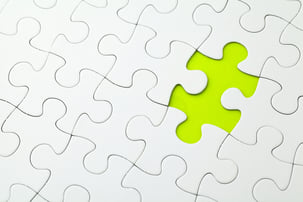 So, what exactly are we talking about? PROJECT CRITERIA is the framework or outline customers set based on what they want to achieve with their lighting project. The project criteria includes things like warranty, light levels, implementation timeline, etc. Each is clearly defined on our new page.
PRODUCT CRITERIA are the technical specification and performance attributes of individual LED fixtures and lamps. This is the industry-approved stuff- the results from official, independent testing methods, processes, and laboratories such as L70 and TM-21 ratings, color rendering index, wattage, etc. Don't let anyone sell you LEDs that can't stand up to these tests.
A side note: project and product criteria also form requests for proposals for lighting projects. Using the criteria to shape the questions you include in your RFP will lead to the intended lighting performance. We know a thing or two about RFPs too.
We're pretty excited about this new page because we think it will stop a lot of our customers from falling prey to bad LEDs. Reach out to us so we can use these criteria to help you design and implement your project.