Working on a Commercial Lighting Project?
Ever wonder if you should purchase lighting from a general contractor, a distributor, or manufacturer-direct? There are a lot of options to source lighting product for your facility. But which one is the best? Generally, the answer varies depending on the particulars of your situation. Here's a quick look at the three most common approaches:
1. Purchase Commercial Lighting Through Your General Contractor
You can delegate the responsibility for energy efficient lighting solutions to your general contractor. Perhaps they have a particular distributor that they work with (whether it be national, regional, or local). Or they might put the lighting portion of the contract out to bid with a number of different distributors. In either case, the management responsibility falls to your single point of contact (the GC). The GC will manage change orders, inventory, and invoicing. You're likely to pay more for the service but you'll have less to worry about if pricing isn't the most critical factor under consideration.
Working with a general contractor tends to be the best option if you're building a facility from the ground up, where lighting is one of many different considerations. In this case it makes sense to use the GC as the single point of contact to manage the entire project.
There are a few things to watch out for when using a general contractor, though:
Make sure the contractor has a good reason to bid out different pieces of the project to different LED lighting distributors. Dividing your purchase among multiple vendors will make it more difficult to achieve volume discounts.

Quality control can be an issue. A GC will often attempt to obtain the lowest cost product from the lowest cost provider available. It is important to have standards or specifications that require a minimum level of performance or quality of lighting products to ensure that you do not run into issues in the future
Note for general contractors looking for a lighting distributor:
Please take a minute to watch Justin Stouch, Director of Operations at Stouch Lighting, discuss some common considerations (e.g. cost reduction) that tend to be a focus point for contractors completing projects:
2. Purchase Commercial Lighting Through A Lighting Distributor
You can skip the general contractor and purchase lighting through a distributor. In the event that you do work with a distributor, you are likely to save money avoiding another middle man (the general contractor) in exchange for whatever extra work it takes to find and manage the distributor relationship (your GC might do this for you but will likely charge on top of whatever the distributor charges). There are several advantages to working directly with a distributor:
Many distributors will manage product implementation from start to finish.

Distributors are likely to have broad expertise in the vast quantity of lighting choices available on the market because they are close to the various companies putting out lighting product.

A single distributor can specify certain lighting requirements for contractors so that there is a single standard against which to judge their purchases. A single purchasing specification will ensure consistency among the various geographic regions and the multiple contractors you could be working with.

Many manufacturers will only sell through a distributor so you increases the available product choices by working with a well connected distributor.

Distributors can setup a lighting purchase program to ensure budget and timing issues are anticipated and mitigated ahead of time.

Regional or local distributors may be able to source product quickly and reduce costs with lower shipping prices for your particular area.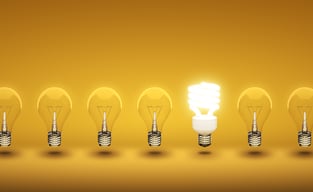 If you want to know what's new, what works best, which LED lights are high quality and which are junk, the best bet is to work with a lighting distributor. Additionally, if you are doing a lighting retrofit or conversion to your existing facility (rather than new construction), there is generally no reason to involve a general contractor. You have to bid out the project and manage the bid in either case and there's no advantage to adding a middle man if the scope of the overall project doesn't involve anything beyond lighting.
That said, if you decide to work through a general contractor, chances are very good your contractor is working with a distributor. Lighting distributors have the most expertise on lighting industry trends, new products and companies, and can generally help you with knowledge of state and federal rebates or financing options (e.g. working with an ESCO). Stouch Lighting is an example of a manufacturer-neutral distributor that focuses on providing the best quality lights at the lowest price to fit the particular situation (regardless of the manufacturer). It is advantageous to work with a manufacturer-neutral lighting supplier so you don't get shoehorned into a manufacturer that might not be the best option for your particular project.
3. Purchase Commercial Lighting Manufacturer-Direct
With many new LED lighting "manufacturing" companies, you can purchase lighting manufacturer-direct. Some manufacturers sell direct through an online store while most sell through a manufacturer's representative. Look for personnel with the CLMR certification from the American Lighting Association (ALA). CLMR stands for Certified Lighting Manufacturer's Representative and requires two years of experience as well as successful completion of professional education. In the event that you're purchasing manufacturer-direct you're likely to get competitive pricing but you may lose options when it comes to different products (there is less to choose from if you choose to work with a single manufacturer). This method of bringing product to market is most common with overseas product manufacturers or organizations that provide private label. If you are considering purchasing manufacturer-direct, it is vital to do your due diligence on the product quality and fact check any specification and performance information (all of which should be available from independent testing facilities, or other UL and DOE approved testing facilities). If you lack the kind of expertise necessary to find the right lights yourself and you want to lean on the expertise of an industry professional, you're better off working with a distributor.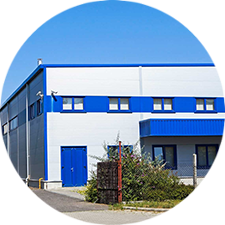 In summary, although there are pros and cons to all the options out there, we believe that lighting distributors are the best source of information about the lighting industry and the best way to source lighting product. Look for a distributor that is manufacturer-neutral that will focus on finding the right product for your desired outcome rather than being limited to their particular manufacturer. Also look for a distributor who can help manage project implementation from start to finish if that is an issue for your project. Only in those cases when you're working on a major construction project from start to finish should you consider using a GC (only note that the GC is likely to delegate the lighting aspects of the project to a trusted distributor). In the event that you're doing a retrofit or lighting conversion to an existing facility then a distributor is your best bet.