At Stouch Lighting, we've been writing about lighting for the food and beverage industry a lot recently. Take a look at all of our blogs on the topic here.We decided to compile all of this information into a handy PDF for you to download and share with your colleagues and others in the food and beverage processing/manufacturing industry. This e-book, titled Food Processing Lighting, contains the following sections: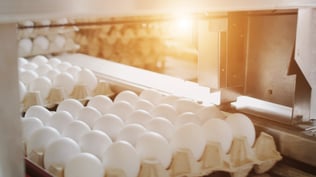 Why LED lighting for Food Processing?

Fixture Options Defined

Lighting Standards & Safety

UV-C Lighting

Conclusion & Contact
The guide is more than 20 pages, so we promise it's packed with useful information, but at the same time broken down into succinct, easy to digest sections. You can jump right to the section you're interested in, or skim through the entire thing for lighting ideas and best practices specific to your industry.
Here are some things we discuss in this new guide:
Top three universal benefits of LED lights

How LED lighting can increase employee productivity

Can UV lighting really irradiate food and beverages and kill COVID-19?

What's the NSF, and what are their splash zones?

A chart with IP Ratings broken down for you

Suggested foot candles for different sections of your facility
Click here to download the e-book now!