In light of the recent coronavirus pandemic, people are looking at every option for cleaning and disinfection to keep their patrons safe. Medical facilities, restaurants, hotels, schools, etc. are all under mounting pressure to kill all pathogens, particularly coronavirus itself. This is where germicidal UV-C lighting comes in, and with this demand for germ-killing comes a surge in supply. But do UV light sanitizers work?
Unfortunately, not all supply is created equal. Companies and manufacturers who have tried to jump on the UV-C lighting bandwagon have perhaps put products to market too soon. Worse, they may be
making claims about their products that are unsubstantiated
. For instance: just because a product claims to kill 99.99 % of germs does not mean it's been scientifically proven to do so. Beware of false advertising as this UV light industry finds its place in the market.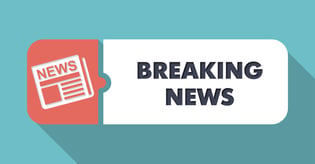 There are UV lighting manufacturers and companies who were creating and selling UV products long before coronavirus spiked interest in them. These reputable suppliers require extensive independent testing and product validation, and come complete with international testing standard accreditation. If the company selling you UV lights can't provide you with this type of product validation, be wary.
You may also be interested in our blog post about the efficacy of portable UV sanitizing wands- similar trends to this article.
A longstanding advantage of working with Stouch Lighting is that we are manufacturer-neutral. We never try to "sell" customers on any one manufacturer. Instead, we consider your best interests and product needs and then find a manufacturer who can fit your goals, not the other way around. This model allows us to only use reputable manufacturers who can substantiate claims, otherwise we move on to an alternate supplier.