Did you know that Stouch Lighting published PDF e-guides discussing germicidal UV-C lighting for four separate applications?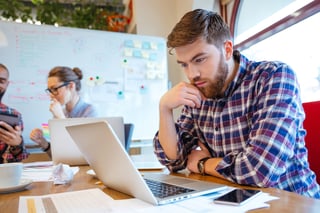 The COVID-19 pandemic has increased the demand for our UV-C consultation and implementation services, so we developed these short, easy to follow guides that are tailored to industries that are most interested in or seeking out germicidal lighting. Download the PDFs using the links below to read and share with colleagues!
These guides will provide you with general information defining and discussing UV, and specifically mentions why UV-C light is a good option for you.
There is a germicidal UV-C lighting guide for each of the following industries (click to download):
You can click each link above to get your copy of our e-guide for one or all of these uvc light applications. The guides will be sent directly to your email. You can also view all of the information on UV-C aggregated on our education page here, and read all of our UV blog content here.
Another note - UV-C lighting has uses well beyond the current global COVID (and any subsequent) pandemic. Consider hospitals and medical facilities where healthcare-associated infections (HAIs) are rampant and hai prevention is necessary, UV-C lighting inactivates those pathogens too. Consider also educational facilities, schools and universities where the flu season causes teachers and students alike to miss work or school. UV-C lighting will inactivate flu pathogens. By utilizing UV-C, you can keep your employees and patrons safer. These are just a couple of examples, as UV-C provides solutions for an array of problems in a variety of industries. UV-C is and will remain a positive investment even when the COVID-19 pandemic passes, as safety is key to satisfaction and performance.