Violet Defense, the only manufacturer of autonomous pulsed Xenon UV disinfection devices and the patent holder to one of Stouch Lighting's manufacturer partners, recently announced the results of independent testing completed to ensure their products' efficacy.
The results concluded that the UV technology can kill up to 99.99% of human coronavirus, the accepted testing surrogate for the current COVID-19 pandemic virus.
As mentioned, Stouch Lighting is a distributor for PURO Lighting, Violet Defense's partner, meaning their now scientifically-backed products are available to you by contacting us here.
Although Violet Defense's UV lighting technology was already clinically proven to inactivate pathogens of other common bacteria and viruses, like C. diff and E. coli (learn more about UV lighting to prevent HAIs here), this proof that it works against coronavirus is important as we all work towards a healthy society amid the pandemic.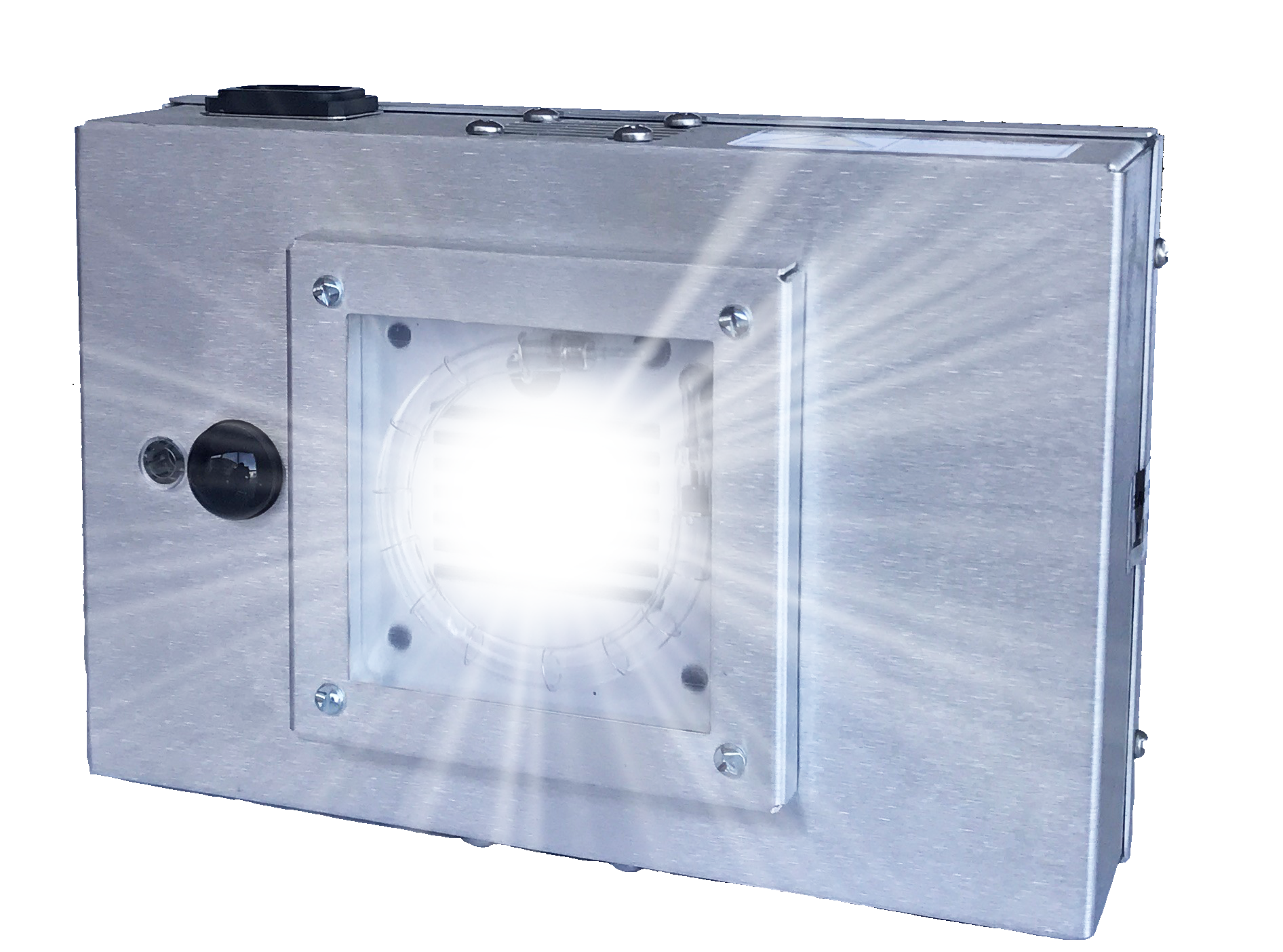 Image via Violet Defense
The technology has already been used to, "protect the player areas for the NBA's Orlando Magic as well as in mass transit, convention centers, ambulances, schools, hotels, law enforcement, and even in robotic devices," claims the press release.
The autonomy of the device is what sets it apart from other UV lighting products available- it runs independently, providing continuous protection.
Used in conjunction with other virus mitigating tactics, like social distancing and hand washing, Violet Defense's UV technology can play an important role in preventing the spread of harmful germs. Click here or below to get in touch with us about designing the perfect UV lighting project for your disinfection needs. You can also click here to view all of Stouch Lighting's blog content related to germicidal UV lighting technology. Finally, click here for our topic page on UV-C lighting for all applications.