As a supplier and partner for businesses looking to implement germicidal UV-C lighting, we wanted to share LEDs Magazine's upcoming webinar. The webinar is titled Germicidal UV-C Radiation: Fact and Fiction About Killing Pathogens and it's on Thursday, June 18th at noon CST. Here's a link to the registration page, and here's what the Magazine has to say of the event:
"The novel coronavirus has changed society immeasurably, and in the process, impacted technology and product development in profound ways. The research and technology communities are looking for ways to prevent and mitigate the pandemic, and UV-C-band solid-state lighting (SSL) technology is one tool that can disinfect surfaces and deactivate viruses in the air including the coronavirus. Still UV-C can also be a hazard for humans and must be applied carefully with research backing the application. In this pandemic-driven time some companies are trying to rush the technology to market in unsafe and unproven forms. UV-C lamps and LEDs may prove invaluable in germicidal applications, but the industry must get the applications correct. This webcast will feature an industry expert that can provide the straight facts on the latest in UV-C technology and how it might be deployed in germicidal applications."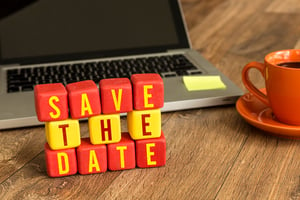 We recently published a blog post, which you can read here, along the same lines of this upcoming webinar. A synopsis: In light of the recent coronavirus pandemic, the UV lighting sector has boomed. With this sudden demand comes an increase in supply, but not all suppliers are created equal, and some suppliers are entering the market to capitalize on the current moment rather than implement quality lighting.
Be sure to do your research. We have a whole series of blog posts addressing frequently asked questions about UV lighting, including UVGI, disinfecting PPE, and more. We want you to be informed on your decisions on UV-C light.
Additional UV Lighting Blogs:
Looking for resources to disinfect PPE?
Read our application page for a comprehensive look at the topic:
---
Download our E-book- Hospital & Medical Facility Germicidal UV-C Lighting
A quick read! Things you'll learn:
-What is germicidal UV-C light?
-A brief history of UV light disinfection
-UV-C lighting for hospitals and medical facilities
-UV-C light fixture options for you